Knitting // This adorable deer trophy head will make a perfect hook for me to hang all manner of scarves from. I plan to have a wall of these adorable trophy heads someday - in all manner of colors!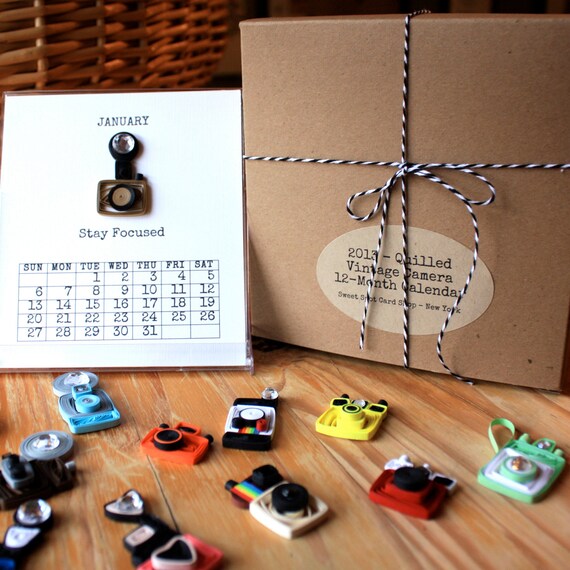 via :: SweetSpotCardShop
Etsy // I'm drooling over this 2013 calendar with quilled vintage cameras. It would make a great gift for the calendar or camera enthusiast.
Style // I would love so much to snuggle up by the fireside in this comfy-looking sweatshirt hoodie.
Art // These ornaments are begging to be left hung all year round. The shark is my favorite.
Food // I must try this recipe for Butter Beer. It will go perfectly with my Hufflepuff robe!
Owl // This owl travel mug from Claylicious is brilliant, and I do believe I need this to be a part of my morning tea ritual.